Calendar: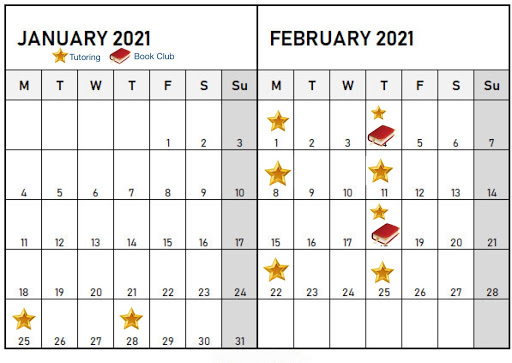 FLP Coordinators: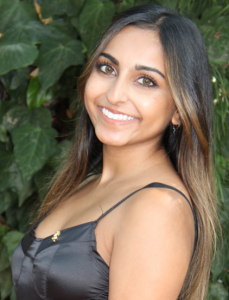 Hello, we are Anastassia Dardenne and Puja Prasad and we are your 2020-2021 FLP coordinators! FLP is a free tutoring program for grades K-12 held on Mondays and Thursdays from 5:30 PM to 6:30 PM. We also offer a free book club held twice a month on Thursday from 5:30 PM to 6:30 PM. Each enrolled student is sent a book free of charge monthly so that they can participate in the book club activities. Read on to learn about our wonderful tutors. If you are interested in enrolling your child in FLP's tutoring program or book club (or both), please don't hesitate to reach out to as-cabflp@ucsb.edu or register below!
If you are interested in volunteering as a tutor, email as-cabflp@ucsb.edu.
—————————————————————————————————-
Hola, somos Anastassia Dardenne y Puja Prasad y somos sus coordinadoras de FLP 2020-2021! FLP es un programa gratuito de tutoría para los grados K-12 que se celebran los lunes y jueves de 5:30 a 6:30 PM. También ofrecemos un club de lectura gratuito que se celebra dos veces al mes los jueves de 5:30 a 6:30 PM. Cada estudiante inscrito recibe un libro de forma gratuita mensual para que pueda participar en las actividades del club de libros. Sigue leyendo para aprender sobre nuestros maravillosos tutores. Si usted está interesado en inscribir a su hijo en el programa de tutoría de FLP o club de libros (o ambos), por favor no dude en ponerse en contacto con mailto:as-cabflp@ucsb.edu o registrarse a continuación!
Si está interesado en ser voluntario como tutor, envíe un correo electrónico as-cabflp@ucsb.edu
Sign up link:
https://forms.gle/JWsb14DziKH4zNhZA
FLP Tutors
Courtney Poon: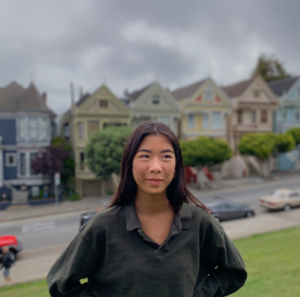 "Hi, I'm Courtney and I study sociology and communication! Lately, I've been doing yoga and walking my dog. I also like watching Disney movies and basketball!"
Julia Bridges: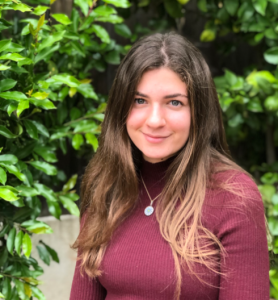 "Hello, my name is Julia and I'm studying financial math and stats at UCSB! I am passionate about math and reading and I enjoy snorkeling in Santa Barbara."
Emeline Tu: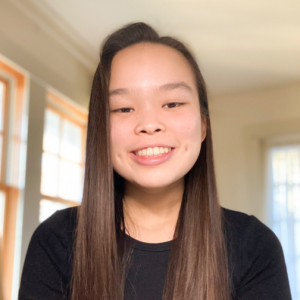 "Hello! My name is Emeline and I am a sociology major at UCSB. Some of my hobbies include writing, reading, cooking, and playing music!"
Abby Relph: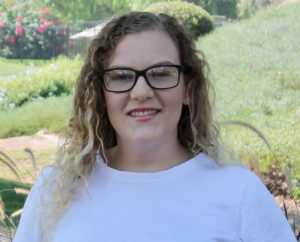 "Hello! My name is Abby and I study English and Comparative Literature at UCSB. Dogs are my favorite animals, and in my free time I love to read or watch movies."
Maia Surendra: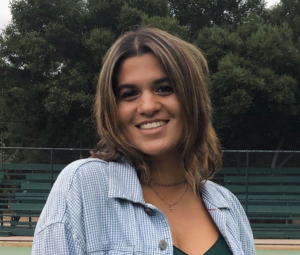 "Hi! My name is Maia and I am a sociology major at UCSB! I love to read and visit museums and I enjoy figure skating."
Amanda Nguyen:
"Hi! My name is Amanda and I study biology with a minor in applied psychology. In my free time, I love to spend time outdoors either running or biking! "
Megan Khobian: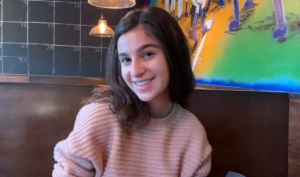 "Hello! My name is Megan Khobian and I am a second-year Art History student. In my free time, I love to paint and go to the beach with friends."
Jennifer Yoshikoshi: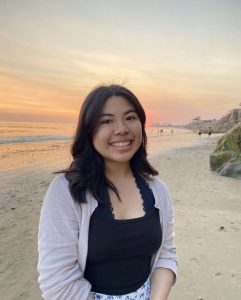 "Hi! My name is Jennifer and I'm studying biological anthropology and Japanese at UCSB. In my free time, I like to draw and go on walks!"
Andrea Ure:
Nicole Lu:
Ingrid Serafin: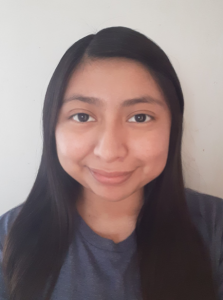 "Hello! My name is Ingrid and I'm currently studying English at UCSB. I love writing, reading, and spending time with my sister."
Bethany Clements: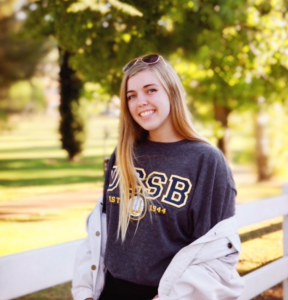 "Hi! My name is Bethany, and I'm a first-year English major at UCSB. When I'm not reading and writing, I enjoy doodling and listening to music while taking sunset walks."
Nicole Lu: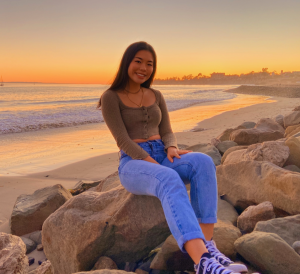 "Hi, my name is Nicole Lu and I am a biology and sociology double major at UCSB. For fun, I like to bike and explore Santa Barbara and Goleta!"
Mira Patel: